Hi!
Got this error when trying to open an include: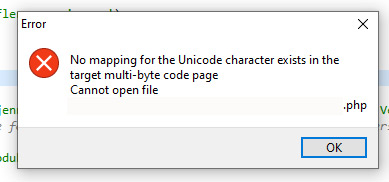 This is a new error which I haven't experienced before. The whole include script is coded in pspad, so this is something new in the version I'm running, which is 5.0.7. 534.
That include contains many special chars in a filename converter function.
Any remedy for this?
Regards,
Mog