Hi,
now I use PSPad 5.0.0 (277), but I find this corruption in my file :
This a screen shot, because I don't copy/paste this text (line with special characters ?)
Thsi file is stored in local private network, not in local machine (like my previous file).
In hexa :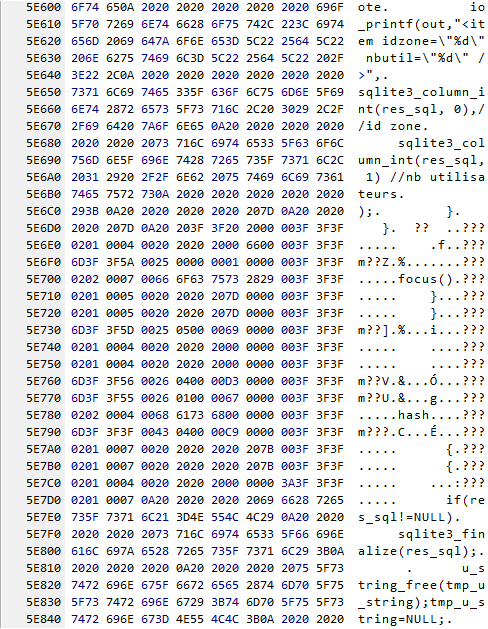 Good luck to find this bug.
Edited 1 time(s). Last edit at 2018-11-17 14:39 by RANZI.